our delicious offer

We don't offer you what we like only, but we give you what you deserve, a various
coffee, best coffee beans, and our speciality waffles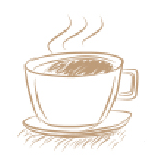 types of coffee
In Orné we offer the most unique coffee with a different taste

types of beans
In Orné we offer a beans that makes your day, well picked and well stored

salt & sweet
Stroop waffles is our tag, we do really care that it taste well and melt in your mouth
special coffee

Speciality coffee can consistently exist through the dedication of the people who
have made it their life's work to continually make quality their highest priority.
16
varieties of coffee
We cover all the differnt types of coffee from lattes to red eyes.
150
hours of testing
We test the coffee well in our laboratories. This takes a lot of time and effort for you.
4
coffee brands
We rely on large brands of coffee beans, which are the best in the market.
Orné videos