orné is


A café that specializes in coffee, it offers an elite experience for drinking coffee in Original way, we offer all kinds of coffee, with the highest grade of exported coffee beans that have been selected with care, in addition of a list of Dutch waffles that has been specially made to go along with the cafè's atmosphere, for the customer to have a unique and special experience.
our message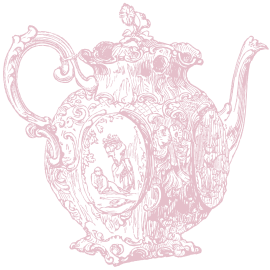 To offer the highest grade of coffee by selecting the finest beans, and offering unique drinking experience through Orné Café, because coffee is not only drink, it's a lifestyle, and a heaven for talented and artistic people for them to fuel their journey, so that it become the go to environment for coffee lovers from various paths to gather in Orné Café.
our vision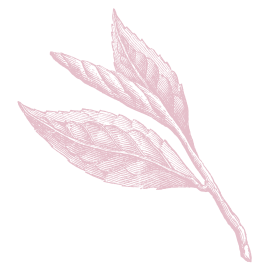 Due to the worldwide popularity of coffee in our current era, unlike before, we see a future where Orné Café is the first destination for coffee enthusiasts on a high level, so that it becomes station where people from all races, ethnicities and culture gather to have the cup of coffee that they all know and love.
Orné's identity


Orné is not just a Café, it's a complete experience to have coffee in the luxurious French style, and from this concept Orné got it's name. The antique carvings of an elite nature that takes you into other places, and let your imagination run wild in different regions around the world, stimulated by your cup of coffee and the broaden of your horizon.
our services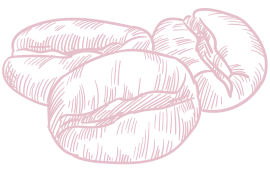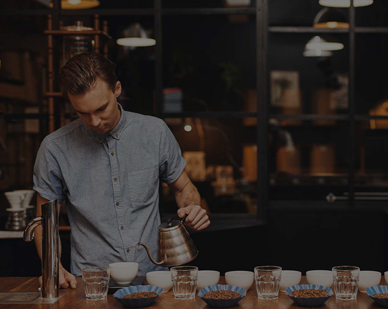 The experience
Orné offers you a velvet atmosphere that the customers will enjoy through the antique scenery and the elegant nature and music where there will be a long table that connects customers with each other so that they can have a community where they feel they belong to.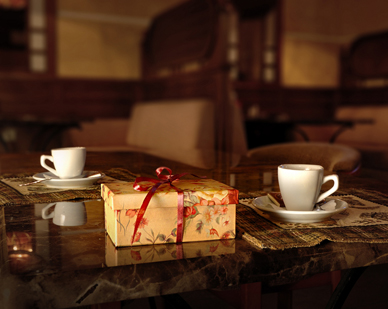 gifts
Also there is a special area for wrapping Orné's products as gifts that will add a touch to the customer to enjoy watching while having their cup of coffee.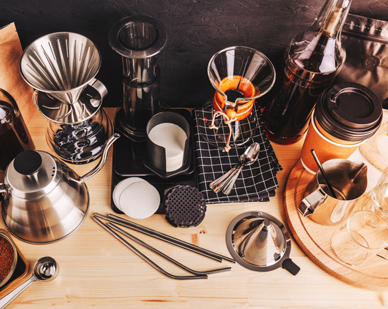 list of drinks
We offer specialized coffee with the highest grade of coffee beans with a variety of popular coffee drinks and with Several types of milk such as organic milk.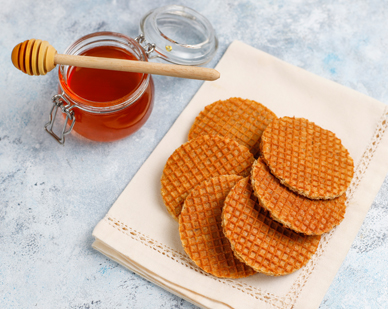 stroopwaffles
We also offer the delicious Stroopwaffles in a new and different distinctive way so that it fits the cafe's elegant nature.
goals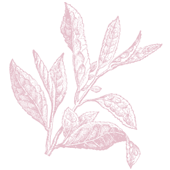 We promise that we will offer a great and trustworthy journey to experience coffee, we believe that consuming coffee is one of the happiness and energies-tic for millions of coffee enjoyers and for our care to continue and reenforce that, our specialized team are working hard to develop the recipes to offer the best original coffee which its taste and aroma will be in carved in your memory forever.
And from a modest background that we still are working on developing it, we strive to be the best and be the first choice for coffee lovers through offering high grade coffee and a fine taste that will move all your senses and reaching to your higher standards.
future plans


Our (To-Go) Orné coffee will be available in many unique locations which will target occasions and worldwide seasons, in addition to facilities which go along with the vision of 2030 and with the launch of Orné we strive for Orné to be branched to (Orné selection) which focuses on special products and tools for coffee and arts.
Furthermore, (Orné social) which characterizes in offering meals and dishes to add diversity on the food menu of the customer. A special touch will be added in every product so that the customer will have and added value that won't be found in any other café, since Orné has high expectations for the future and has plenty of plans for its customers.
behind Orné


Orné is a point where passion meets, and an estuary where numerous ambitions flows into, because we are a family with countless and branched dreams which meet in one place, which includes loving coffee and loving of interior designing. Moreover, looking forward for a project where ropes stretches for a bright future where everyone has their appropriate places as separate pillars for Orné.
the naming of Orné


It is a word driven from the French lexicon which means patterned inscriptions and it's a word which is used in France to express adornment. When Orné Café, is named it was supposed to resemble an attractive name which is easy to pronounce and light weight on the tongue beside that we wanted a name that would be unforgettable. The name Orné which is translated to the Arabic word (Noqosh) associates with the owners of the shop where Sarah as and Interior designer engraves her designs in reality, where the coffee beans were signs imprinted and engraved on Nora's hand to be the beginning to open a specialized cafe shop.